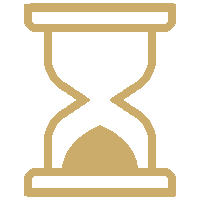 With over 25 years of experience, Nick&Co has evolved through its ongoing venture in the Maltese hospitality industry. We offer tailor-made solutions for clients that involves the building of interior design solutions such as sofas, chairs, high standing chairs, tables, wall panelling and much more.
FAQs
Why Us?
Other than having our reputation speaking for its self, we want to make one thing clear - We strive on providing you, the client, with a solution for your imagination and make sure we satisfy your needs through long lasting products and high end goods. Other than this, we have been manufacturing such goods for over 25 years now for over 100 clients.
What Materials Do We Use?
We use a wide range of quality and long lasting materials. The skeleton of our sofas are made from wood and we minimise the use of chipboard. As for our finishings, we use a variety of materials, from waterproof faux leather to woven fabric. Our aim is to provide tailor made products, using quality materials and most importantly at a reasonable cost.
Ready or Tailor Made?
This might seem biased, well we see it as the truth! Having a product that is planned and well-made from thought to creation will (for the most part) always be the more viable option since the final product would typically be more long lasting and most of all identically match the client's tastes and preferences.